Tickets will be available

here

starting October 28th at 9:00 AM!!
We're LIVE on stage and online! You can choose to watch it on our website here, our YouTube Channel here, or Facebook here!
It's the Day of the Dead (Dia de los Muertos) and the Burgos Family is getting ready to celebrate this important date to them. It is a yearly tradition in Hacienda Calvario where they get together to celebrate. As they share how this celebration has been of great value to their lives, they also explain the meaning of every element presented: why are altars made? What objects can decorate them? What food is eaten? Why it is important to have candles, the traditional "calaveritas (verses that rhyme)?
La Catrina (Death) roams around, reminding us that life is beautiful, and we need to take advantage of it. Where do we go after we die? That is the main question each character asks among them.
It's a story between life and death where the ending will surprise the audience.
Performed by Grupo de Teatro Indigo  an organization of actors, founded by producers Domingo Banda and Eddie González. The main objective of GTI is that young people and diverse members of the community of the city of Houston interested in the performing arts, have a space in which they have the opportunity to demonstrate their talent through different theatrical presentations that this organization carries out.
Fundacion Latino Americana de Accion Social (FLAS) mission is to create a healthier environment for members of the Latino Community. FLAS has become the voice of the Latino Community by dedicating and educating others regarding AIDS and other preventable diseases that have become a serious public health issue. The key to their success has been working closely with other non-profits, local, state, and federal government agencies; and with the following Consulates: México, Guatemala, El Salvador, Honduras, Panama, Perú and Colombia.
All performances at Miller Outdoor Theatre are FREE!
New Online ticketing is here!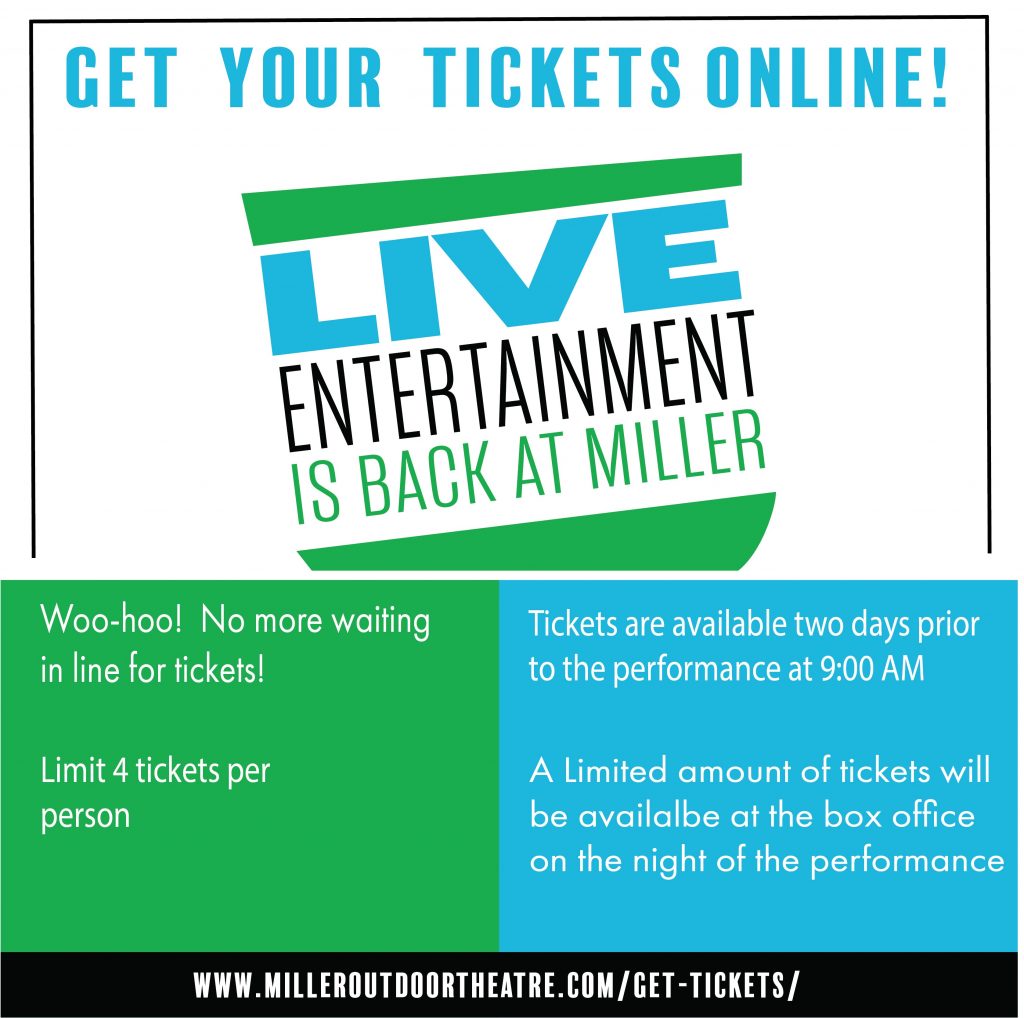 Now you can get your Miller tickets online and on your smart phone! Limit 4 per person.
Masks are strongly encouraged for all attendees.
No tickets are necessary for the Hill!
For more information on tickets and seating click here.
We thank you for your cooperation.
The show goes on rain or shine.
All performances at Miller Outdoor Theatre are funded in part by the City of Houston through Houston Arts Alliance.